This post may contain affiliate links. If you buy thru these links, we may earn a commission at no additional cost to you.
---
Whether you're building a brand new home or renovating your existing space, there are lots of neat ways to make your house functional and beautiful.
Installing a pocket door
is one of them.
Pocket doors are great for closets, bathrooms, pantries, powder rooms, laundry rooms, and more.
I've always been intrigued by pocket doors — because they take up so little space in a room!
We made sure to incorporate pocket doors into the log home we designed, but we weren't able to use a pocket door in our current master bathroom like we wanted to. (More on that in a minute.)
These days, pocket doors are definitely gaining popularity — especially in tight spaces where there isn't a lot of room for a full size door.
While there are certainly benefits to using the traditional swinging hinged doors, pocket doors offer a unique look while saving space at the same time. But they're not always the best option. Are they the right choice for you?
Here's what you need to know before installing pocket doors…
Types Of Pocket Doors
There are basically 2 different types of pocket doors.
An interior pocket door rests on a track, and slides to the right or left to open and close (rather than having to turn a knob to open the door).
They're called pocket doors because, in many cases, the door slides into a thin 'pocket' in the wall and completely disappears from view when it's open — like this pocket pantry door:
Building Pocket Doors for the Pantry
However, a pocket door doesn't necessarily have to slide into a thin space within the wall!
One modern trend is to install an exterior track on one side of the wall — so the door is actually visible at all times, whether it's open or closed.
An interior sliding door rolls to one side of the wall to reveal an opening that you can walk through — like this:
How to Make a Sliding Barn Door
Benefits Of Pocket Doors
The best reason for installing a pocket door is to save space. Period. It's such a great option when you're trying to make the most of a small space.
You don't have to worry about doors swinging in or out anywhere — because you're simply sliding them into place and out of the way.
Pocket doors and sliding doors are also a fun way to incorporate your own personality and style into the home's decor.
In my case, I'm especially fond of rustic home decor items —  so sliding barn doors would fit right into my interior decorating theme.
Want to see what a pocket door would look like in your house? There's an app for that!
Downsides Of Pocket Doors
Unfortunately, you can't just put a pocket door anywhere you want.
I wish we could install a pocket door for the small space where the toilet is in our master bathroom — but there's not a wall on either side to "hide" it or "slide" it.
So we're stuck with a very narrow hinged door. Unfortunately, the space is already small to begin with — and when the door is open, the door stop alone reduces that space by another 4 inches! Ugh.
Here's a good summary of the downsides of using pocket doors:
The amount of wall space you will be using up is double the width of the door itself — so you can't just use the existing door jam.
The area that the door slides into must be free of obstructions, including studs. This makes it difficult if you plan to decorate the wall.
Pocket doors can fall off their tracks sometimes, and they require more maintenance than regular hinged doors do.
They can also squeak and get noisy because pocket doors slide on a metal track.
Depending on the type of pocket door you choose, it may not insulate or protect the rest of the house from the smells coming from behind it — such as in a kitchen or bathroom. This is because a pocket door doesn't rest in the door frame the same way that a hinged door does.
Pocket doors will also not create acoustic privacy. As gorgeous as pocket doors are, the sounds from adjoining rooms are sure to be heard. That's not so good if you're working or sleeping, but it's very good if you're taking care of small children. Source
How To Install Pocket Doors
It's actually fairly easy to install a pocket door yourself — as long as you have the right tools.
Here's an overview of the basic steps for DIY pocket door installation:
Clear out the interior of the wall where the door will slide into — which could mean relocating existing pipes or wires in the wall.
Purchase a high-quality track system and carriages or rollers for the door.
Install a new header to fasten the track system.
While it's a relatively simple process, unless you have some basic experience with construction and framing, then you should consider hiring a professional contractor to do the work for you — especially if there's a lot of stuff in the wall to move around or relocate.
https://youtu.be/QPYGXnfPIBM
It's ultimately up to you to decide if your home could benefit visually and functionally from installing a pocket door. Just be sure to weigh the pros and cons for the space where the sliding door will go.
More Pocket Door Installation Tips
In addition to the links I've included above, here's more information to help you decide if a pocket door makes sense in your home: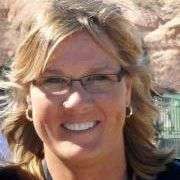 My husband and I have been through the home building process… from scratch… more than once! (And we still have a few pieces of property that we might build on in the future.) So we definitely have some helpful tips to share when it comes to designing your dream home and building a house from the ground up. We've also learned that the 'fun' doesn't end once the house is built. Our clever home maintenance hacks will save you time and money each year that you live in the home. And… since everyone's house eventually needs a little remodeling (as has ours), we've got some ridiculously helpful home renovation tips as well! Whenever I'm not DIYing something around the house or adding to my Dream Home Wish List, you can find me at the corner of Good News & Fun Times as publisher of The Fun Times Guide (32 fun & helpful websites).