This post may contain affiliate links. If you buy thru these links, we may earn a commission at no additional cost to you.
---
Looking at buying a house with only one bathroom — and it's a shower-only bathroom with no tub? Or maybe you already live in a house that has a master bathroom without a tub — and you're wondering how can you sell a house without a bathtub?…
When I bought my first home (a then-recently renovated mid-century ranch home), it came with one full bathroom. In that bathroom is only a shower stall… That's right. No bathtub!
Originally, the bathroom in my house did have a bathtub. But the previous owners (whose parents had built the home in the mid 1950s) told me they converted the bathtub into a large shower stall to help their ailing father.
While I don't normally take many baths, I wondered if I'd miss the opportunity to take baths if I bought a home with no bathtub. But the house was calling my name, so I bought it anyway.
Here is it a year later and I still love my home — even without a bathtub!
Still… in the back of my mind, I've been concerned that having a house with no bathtub could pose some problems upon resale. I mean, do you need a bathtub to sell a house these days?
Here's what I've learned…
Homes Without Tubs Are Common
I've done a fair amount of research, and I'm finding out that more new and remodeled homes have a master bathroom without a tub than ever before. A master bathroom with a shower only is a very popular new home trend these days.
The days of the massive whirlpool bath are coming to an end regardless of bathroom location, according to Regents Renovation in Atlanta, GA. The remodeling company says it is now renovating more of its clients' bathrooms with inviting showers. The spa shower is becoming increasingly popular.

~ Source
Even in homes with only one bathroom (like mine), a large portion of homeowners are ditching the bathtub in favor of a shower-only bathroom.
Replacing the tub with a shower in the only bathroom is riskier than switching from tub to shower in a second or third bathroom. Eliminating a home's only full bathroom could turn off potential buyers. Many parents prefer to bathe children in a tub rather than a shower, and many buyers like to soak in a tub. The National Association of Realtors says as long as the home has at least one tub, switching from a tub to a shower shouldn't negatively impact resale value.

~ Source
This has me asking questions like:
Why are more houses coming without a bathtub?
What are the pros and cons of having a shower-only bathroom?
Will I ever miss not having a bathtub?
So I decided to look at the reasons homeowners are abandoning the bathtub. Plus, I jotted down a list of the pros and cons of having a shower-only bathroom…
The Reasons For Fewer Bathtubs
I grew up my whole life with having at least one bathtub in my home. Frankly, I never even gave any thought to not having a tub in my home — because I always thought it was standard (at least by 20th-century American standards) for homes to have bathtubs.
So, I was a little taken aback when the house I ended up buying didn't have a bathtub. When I was considering buying a home with no tub, I gotta tell you… it wasn't a deal breaker, but it did give me pause.
That is, until I found out that many new and remodeled homes have ditched the bathtub in favor of a shower-only bathroom. This is even the case in houses with just a single bathroom.
Some of the major reasons are:
People are too busy for taking baths.
People are having fewer children (and increasingly often, no children).
Being empty-nesters, there isn't as much need for a bathtub.
Wanting to save space (and money) in the bathroom.
As you can see, the reasons for remodeling bathrooms or building houses with only a shower-only bathroom are becoming much more apparent.
Here's a good summary of bathroom tub trends over the past few decades:
Back in the 1980s and '90s, whirlpool tubs with multiple water jets were all the rage. They fell out of favor as many homeowners found they just didn't use them as much as they expected to. Other users were frustrated by the time deeper tubs took to fill. Some tubs even posed health concerns due to piping that was tough to keep clean. The basic rectangular tub returned, although it was soon eclipsed by the oversized, deluxe shower — big enough for two and with multiple controls and rainfall heads offering a personalized experience.

~ Source
The Pros & Cons Of A Shower-Only Bathroom
PROS
As I see it, there are many benefits to having only a shower and no tub in your bathroom:
CONS
Nothing's perfect — here are some reasons that a bathroom with shower only isn't the ideal scenario:
The resale value of a tub-less house is tricky to gauge because half of prospective buyers want one, the other half don't care. For instance, when the house is listed for sale, those who require a tub will see it missing from the listing and won't bother to see the house. Also realize that seldom does one buy the perfect pre-existing home — modifications usually happen, especially in bathrooms which (along with kitchens) are the most frequently remodeled parts of the home.

~ Source
Do I Have Plans To Remodel My Bathroom?
After a long, hard day of writing (ugh, those aching hands!), a nice bath sounds good. But I can't take a bath in my home right now — not without a bathtub, of course.
Yes, there have been at least a few days since I bought my house that I would've loved to break my 5-year no-bath streak and suds up in a tub. Then again, I went 5 stressful years with a bathtub and never used it for anything more than taking a shower and emptying large buckets of Pine-Sol after washing the floor.
I guess the old saying is true — you sometimes don't know what you have 'til it's gone. I now know that saying can be extended to bathtubs. But, frankly, my 30-something bachelor lifestyle hasn't been any worse for wear without a bathtub. I love taking one, sometimes two showers a day (the latter especially when I've been working in the yard).
At the end of the day (or beginning of the morning, if you prefer…), a shower-only bathroom works! At least it does for me — right now, anyway. And it apparently works for the millions of Americans who also live in a home with no bathtub.
The good thing for me is that my bathroom is big enough that, if I wish, I can convert it back to having a bathtub, as the home was originally built. A bathroom remodel costs, on average, about $11,000. So, yes — that's a lot of money. But that figure or something like it wouldn't stop me from remodeling my bathroom with a bathtub should the need — or desire — for having a tub ever hit me hard.
I may someday remodel my bathroom. Or maybe even build a second one. But that's a decision for another time and day. For now, I love my showers. And that's good enough for me.
Before You Decide On A Shower-Only Bathroom…
In addition to the links I've included above, here are some other resources to help you decide if a bathroom with shower only is right for you: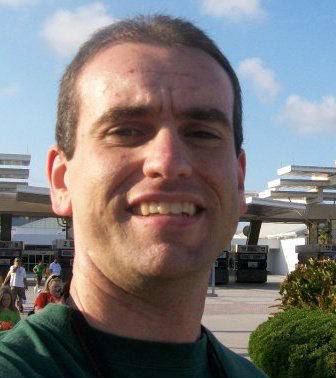 I'm a roller coaster junkie, a weather enthusiast, a frequent traveler, and a numismatist. My love for coins began when I was 11 years old. I primarily collect and study U.S. coins produced during the 20th century. I'm a member of the American Numismatic Association (ANA) and the Numismatic Literary Guild (NLG). I've also been studying meteorology and watching weather patterns for years. I enjoy sharing little-known facts and fun stuff about coins, weather, travel, health, food, and living green… on a budget. I work from home full-time as a journalist, reporter, and author.