This post may contain affiliate links. If you buy thru these links, we may earn a commission at no additional cost to you.
---
Home remodeling can bring satisfaction to your living space and improve your home's overall value.
Although renovating or adding on may sound promising financially, there are many factors to consider before deciding if a certain remodeling project makes sense for you:
Consider the value and features inside other homes in your neighborhood.
Study the architecture of your home and make sure any improvements are in line with the structural aspects of the house.
Think about how long you plan on living in the home after completing the remodel.
TIP: It's wise to live in your home at least 3 to 5 years after a remodel — because when you update merely for the sake of selling a house, it might surprise you how some updates won't directly increase the asking price.
Here are some do's and don'ts for the most popular and home remodeling projects that add value:
#1 – Kitchen Remodeling Advice
Do update your cabinets, hardware & countertops with visually appealing and stylish options.
These kitchen remodel ideas are a great start if your kitchen needs a facelift — just be sure to match them with the current architecture of your home.
Simply adding new cabinet hardware
 can be an inexpensive way to update the look of your kitchen.
If you find that storage space
and open space are very desirable, then try to open up the kitchen as much as possible by getting rid of unnecessary interior walls.
Don't go overboard with gourmet updates or an overly modern kitchen layout and look.
This is especially important if you home is in a historic neighborhood. Going too contemporary could deter buyers if you ever try to sell the home.
Homeowners typically recoup about 60% of a kitchen remodel with smart planning.
Here's a helpful kitchen renovation cost guide with details for each aspect of the project.
#2 – Bathroom Remodeling Advice
Do have more than one bathroom in your home.
The desirable minimum number of bathrooms for any home is 1.5 baths, but it doesn't hurt to have 2 or more bathrooms.
Also, consider adding storage space under the sink and plenty of floor space where possible.
Don't install a whirlpool bath for value.
Your standard tub and shower made of high-quality materials are perfect for adding value to your home.
On the other hand, a whirlpool bath can cost thousands, and that's not including the bigger water pump you're likely to need. It also requires a lot of maintenance to keep the jets clean.
Investing in a bathroom remodel yields about a 62% return for most homeowners.
Here's a helpful bathroom addition & renovation cost guide that covers each aspect of the project.
#3 – Bedroom Remodeling Advice
Do add more bedrooms — because bedrooms always add value to a home.
Keep in mind that if the room doesn't have a window and a door, then it can't be considered a bedroom. That can be tricky when remodeling your basement to include another bedroom.
If homes in your neighborhood tend to have master suites, then consider adding a walk-in closet and a large bathroom to your master bedroom.
Don't turn a bedroom space into an exclusive office space.
Doing so often requires a lot of wiring which can get expensive and require updating.
To get the most value out of your home, keep a bedroom as a bedroom. And don't wire it exclusively as an office or other space.
Investing in a bedroom remodel yields anywhere from 70% to 75% to return, depending on if the space you're starting with is an attic or a basement.
Here's a simple bedroom addition cost guide to help you get started.
#4 – Living Room Remodeling Advice
Do open up the space as much as possible by removing non-load-bearing walls.
This can easily make your living space seem bigger than it actually is.
And remember, parents like to be able to keep an eye on their children from the main living areas. So this type of renovation can really pay off when it comes time to sell your home.
Don't go ultra-modern with the living space — especially if it's contradictory to the architecture of the house.
Keep it simple and spacious!
Homeowners typically recoup at least 80% of a living room remodel with some detailed planning.
Here's a helpful living room renovation cost guide with details for each aspect of the project.
#5 – Outdoor Space Remodeling Advice
Do add a nice deck, porch, or patio — if you have the space.
A porch or deck adds more living space to your home. It makes it possible for  you and your guests to enjoy the outdoors at any time — day or night.
Don't get extreme with your landscaping if you plan on selling soon.
A lawn that looks like too much work with too many hedges or rock walls could scare away potential homebuyers.
Adding on a deck or porch can yield 70% or more of the cost to install it.
Here's a helpful deck & porch building cost guide with details for each aspect of the project.
#6 – Doors & Windows Remodeling Advice
Do update your exterior doors and install energy-efficient windows.
Speaking of energy-efficiency, adding more insulation in the attic is also a smart move — to save on cooling & heating.
There are a number of door upgrades that will pay off in the long run. A new coat of paint on your doors and shutters will go a long way, too.
And don't overlook the benefit of repairing or replacing the siding on your house for a facelift that the entire neighborhood will appreciate.
Don't expect every update to increase the selling value of your home.
For example, you can't automatically add the cost of a new roof onto the price of your home, if you decide to sell the house.
Investing in new doors or windows yields about a 70% return for most homeowners.
Here's a helpful replacement windows cost guide and door replacement cost guide to get you started.
Best and Worst Home Improvement Ideas
Remodeling any of the above 6 areas will add value to your home — as long as it's done right. You don't need the most expensive options to get the highest value and satisfaction.
More Home Remodeling Projects That Increase Value
In addition to the links I've included above, here are some additional remodeling ideas that will help to increase the value of your home: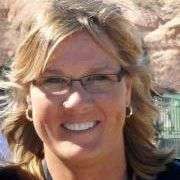 My husband and I have been through the home building process… from scratch… more than once! (And we still have a few pieces of property that we might build on in the future.) So we definitely have some helpful tips to share when it comes to designing your dream home and building a house from the ground up. We've also learned that the 'fun' doesn't end once the house is built. Our clever home maintenance hacks will save you time and money each year that you live in the home. And… since everyone's house eventually needs a little remodeling (as has ours), we've got some ridiculously helpful home renovation tips as well! Whenever I'm not DIYing something around the house or adding to my Dream Home Wish List, you can find me at the corner of Good News & Fun Times as publisher of The Fun Times Guide (32 fun & helpful websites).