This post may contain affiliate links. If you buy thru these links, we may earn a commission at no additional cost to you.
---
The hot water heater is an essential appliance in today's homes — yet many of us take the trusty 'ol water heater for granted. That is until it breaks down and need to be repaired or replaced!
Ours was 10 years old when it started showing signs that it was time for a replacement. We kept hearing a lot of popping noises and seeing water on the floor around the water heater.
We had already done the traditional maintenance steps of draining and flushing the water heater, but the problems never really went away. Plus, it was near the end of its life anyway, at the ripe old age of 10 — so I decided to do some research before replacing our water heater.
By the way, do you know how old your water heater is? Here's how to find out:
The serial number contains the date that the water heater was manufactured. But it won't look the way a date is normally written. Instead, the serial number will have a date code such as "F051052638". F is for the month and F is the 6th letter in the alphabet, so it represents the 6th month, June. Next, the first 2 digits of the serial number are 05, which represents the year, 2005. So this water heater was made in June 2005. Each manufacturer has a similar date code, and they can vary — check the manufacturer's website to learn more. Source
Who knew that you can rent a water heater, as opposed to paying full price for the installation of a new one? I didn't until I started looking around for new ones.
Wondering which option will actually save you the most money — renting vs. buying? We were wondering, too.
Following is a summary of what I learned. See the hot water heater rental cost compared to the cost of buying a new one, along with the pros & cons of each.
Pros, Cons & The Water Heater Rental Cost
If you decide to rent a water heater, these are the pros, cons, and costs:
Pros:
Cons:
You'll be paying a monthly fee to use that water heater for 10 to 12 years. (That's typically the lifespan of a water heater.)
Even if you only pay $20 a month for your water heater rental, you'll end up paying $2,400 over the course of its lifetime. (That's more than the cost to buy and install a new water heater.)
When selecting a water heater rental, you usually don't have very many models to choose from — you get whatever happens to be available for rental units. (For example, it might be difficult to find eco-friendly water heaters for rent.)
Pros, Cons & The Cost To Buy A New Water Heater
If you choose to purchase a water heater, these are the pros, cons, and costs:
Pros:
No monthly fees or ongoing payments to worry about.
The average cost of a new water heater is between $800 to $2,000 including installation, depending on the model you choose. (In my area, the cost is $1,200. That one-time fee is less than paying monthly for a decade or so on a water heater rental.)
There are many more water heater options available to you when you buy a new water heater than when you rent one.
Cons:
So, Which Is the Better Option?
While it might seem like there is a clear winner here (buying a water heater instead of renting one), it actually depends on where you live and how long you plan to be living in your current residence.
Here's why:
Renting a water heater is the best option if you only plan be in the home for a short amount of time — especially if you don't want to stress about the possibility of the hot water heater breaking down or requiring repairs.
Buying a water heater is the best option if you have long-term plans to stay where you are and you're a financially stable homeowner — because it's generally more affordable to save up and purchase a water heater outright. Even though you'll have to pay for all maintenance and repairs, your total cost is still likely to be less than paying monthly fees for a water heater rental.
It's ultimately a personal decision to rent a water heater or to purchase one.
It all comes down to your current financial situation and how long you plan to live in your current home:
If you will will only be in this home for a short amount of time and/or you're short on funds, then a rental water heater might be a convenient option for you.
If you plan on staying in this home for a decade or longer and you can afford it, then you might want to spend a little more money upfront to purchase a water heater — in order to save a little money over the long term.
So, what did we decide to to?…
We ended up buying a new water heater — because we love our house & where we live, and we do indeed plan to be in this house throughout the life of the water heater.
Water heater rental makes more sense than ever due to steeply rising equipment costs, permit fee increases, and more complex power venting requirements. The key customer segments for water heater rentals are not our middle-income customers but rather those on either side: higher income customers and landlords who don't want the hassle of ownership, and lower-income customers who don't have the upfront cash for replacement when their water heater needs replacement. Source
More Water Heater Rental vs. Purchasing Advice
In addition to the links I've included above, here are some other resources to explore before you decide to rent a water heater or buy one: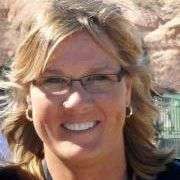 My husband and I have been through the home building process… from scratch… more than once! (And we still have a few pieces of property that we might build on in the future.) So we definitely have some helpful tips to share when it comes to designing your dream home and building a house from the ground up. We've also learned that the 'fun' doesn't end once the house is built. Our clever home maintenance hacks will save you time and money each year that you live in the home. And… since everyone's house eventually needs a little remodeling (as has ours), we've got some ridiculously helpful home renovation tips as well! Whenever I'm not DIYing something around the house or adding to my Dream Home Wish List, you can find me at the corner of Good News & Fun Times as publisher of The Fun Times Guide (32 fun & helpful websites).