This post may contain affiliate links. If you buy thru these links, we may earn a commission at no additional cost to you.
---
Are you longing for some design inspiration for your home? Wish you had a flair for decorating like you see inside celebrity homes?
Many celebrities hire interior designers and experts to outfit their mansions to the extreme.
But for most of us, hiring a professional interior designer isn't a part of our redecorating budget.
Still, it's possible to re-create interior designs like the rich and famous.
Here are 5 secrets for high-fashion, low-budget decorating:
#1 – Personalize your space.
Decorate with items that showcase your unique interests.
Even if you haven't won multiple Emmys for an award-winning show, you can display your own bowling trophies, professional awards, and other achievements. In fact, trophies can make ideal bookends in a bookcase!
Do what the stars do and play up the things you love doing all throughout your home.
#2 – Decorate with white.
Stage some rooms in your home with a neutral or white palette. Then add in colorful accessories with a chair, throw pillows, or rug in those rooms.
In other rooms, use bold colors on the walls and opt for white accessories. For example, go for white walls and crisp, white sheets in the bedrooms — and white towels in the bathrooms.
In the bedroom, one secret to making your bedding look luscious is to include a second comforter in addition to white sheets. Make the bed look comfy and fluffy by placing another comforter under the sheets.
In the bathroom, roll up white, fluffy towels and place them on any surface that needs a little sprucing up. Here are some tips for rolling and displaying bath towels.
#3 – Create a cozy reading nook.
Carve out an area in an unused corner of your home and turn it into an earthy, minimalistic, and cozy reading nook.
Combine a built-in bookshelf, a basic bench, and vintage reading lamp to create the perfect place for your family members to curl up with a good book.
You can also get a comparable look by converting an empty space in the corner of a room or under the stairs into an inviting spot to relax — complete with a small table and a plant or two for ambiance.
#4 – Mix it up.
If your personal budget isn't even close to a red carpet A-list movie star's, you can still create an elegant touch inside your home.
One way is to mix high-end pieces you love with some wallet-friendly items. For example, have a few high-end pieces in an area where you spend a lot of time surrounded by a few affordable ones. This creates a balance in the room and your budget.
It's all about the mix. Step out of your comfort zone with patterned curtains and a few pieces of abstract art to create a softness around your linens and furniture.
#5 – Go big in the closet.
You can create a warm and welcoming closet like you'd see inside celebrity homes while still having lots of practical usable space.
For example, a standalone dresser and an oversized ottoman can make your closet inviting and functional. Use it to display shoes, bags, and jewelry — while tucking away accessories, socks, and intimates neatly into the dresser drawers.
You can get the same look as the closets of celebrities by lining one wall with free-standing chests, if you don't want to install or build closet shelving.
You can even switch it up and place 2 dressers back-to-back in the center of your closet instead of up against the wall. Or put a bench off to the side to create a small dressing area.
Model Home Decorating Tips
Feeling Inspired Yet?
Recreating the look inside celebrity homes is certainly doable. It doesn't have to cost a lot to duplicate the decorating ideas of celebrities in your own home.
By using the 5 design ideas mentioned above, you'll get high-dollar celebrity looks without the price tag!
You Don't Need An Interior Decorator
In addition to the links I've included above, here are some additional resources to help you decorate your home similar to what you see inside celebrity homes: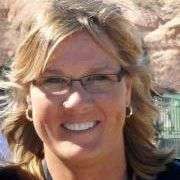 My husband and I have been through the home building process… from scratch… more than once! (And we still have a few pieces of property that we might build on in the future.) So we definitely have some helpful tips to share when it comes to designing your dream home and building a house from the ground up. We've also learned that the 'fun' doesn't end once the house is built. Our clever home maintenance hacks will save you time and money each year that you live in the home. And… since everyone's house eventually needs a little remodeling (as has ours), we've got some ridiculously helpful home renovation tips as well! Whenever I'm not DIYing something around the house or adding to my Dream Home Wish List, you can find me at the corner of Good News & Fun Times as publisher of The Fun Times Guide (32 fun & helpful websites).