This post may contain affiliate links. If you buy thru these links, we may earn a commission at no additional cost to you.
---
It has happened to the best of us.
Prior to building or moving into a new home, we study floor plans that we think will be ideal for our family. But after moving in, we wonder why the floor plan just doesn't work.
Whether you're working with an architect to design the your dream home or you're house hunting for the perfect house to move into, try to avoid these 5 common floor plan mistakes:
#1 – Failing to consider your family's lifestyle
One of the biggest mistakes you can make when deciding on a new home is forgetting to imagine your family actually living in the house.
For example, you might forget to take into consideration how stairs will affect you, your family, or your guests.
Make sure to assess your lifestyle before you choose a floorplan.
#2 – Assuming architectural features won't bankrupt you in the future
The excitement of elegant design features that look stunning on a 2-dimensional floor plan and feel even better when standing inside of your finished home might cause you to overlook future expenses.
Details such as skylights, beautiful floor-to-ceiling windows, and other architectural highlights can significantly impact cooling and heating costs. While those costs may not be a concern now, they will be when your energy bill arrives.
Do your budget a favor and think of green cost savings for future living when choosing or designing your ideal floorplan.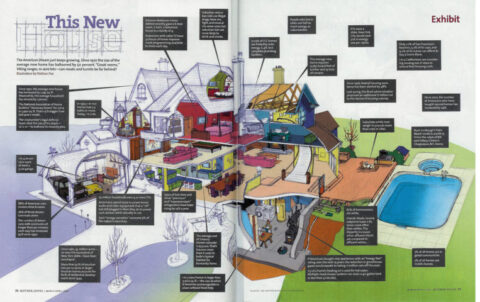 #3 – Thinking that the room sizes are sufficient
You may assume that the dimensions of a room on a floor plan are ideal… only to realize later that the furniture doesn't fit like you thought it would.
Add on extra space if you're trying to increase the living square feet.
And measure your existing furniture (tables, couches, and chairs) accurately before settling on final room sizes for your floorplan.
Don't forget to consider the space requirements to walk easily around the furniture.
#4 – Forgetting about extended family visits and entertaining
When you dream of your perfect house, consider how nice it will be to have friends and family over for cocktails and barbecues on the patio of your new home.
If you love to entertain, make sure to picture your home fully occupied when planning the dining room, kitchen, and family room areas.
If you can walk through model homes before deciding on a floor plan, think about bringing your entire family along.
Seeing the reaction of your significant other, children, or in-laws who might eventually share the home with you can help when it comes to choosing the best floorplan.
#5 – Picking a floor plan that doesn't fit your current and future budgets
One of the biggest mistakes you can make when choosing a floor plan is not recognizing that you may be overspending for the future.
Remember, you can always improve your home later — whether it's innovative additions and finishes or even adding more amenities.
Don't get oversold from a developer's agent or an architectural designer.
How to draw floor plans online (classic version)
Other Floor Plan Mistakes To Avoid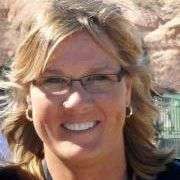 My husband and I have been through the home building process… from scratch… more than once! (And we still have a few pieces of property that we might build on in the future.) So we definitely have some helpful tips to share when it comes to designing your dream home and building a house from the ground up. We've also learned that the 'fun' doesn't end once the house is built. Our clever home maintenance hacks will save you time and money each year that you live in the home. And… since everyone's house eventually needs a little remodeling (as has ours), we've got some ridiculously helpful home renovation tips as well! Whenever I'm not DIYing something around the house or adding to my Dream Home Wish List, you can find me at the corner of Good News & Fun Times as publisher of The Fun Times Guide (32 fun & helpful websites).