This post may contain affiliate links. If you buy thru these links, we may earn a commission at no additional cost to you.
---
It's exciting to finally own your very own home.
Once the papers are signed, you can't wait to  start personalizing your house to make it exactly what you've dreamed of.
Just keep this in mind: you should get a building permit before tackling any home remodel project.
Before you start knocking down walls or installing a new toilet, you need to make sure you have the proper paperwork first.
Many home remodeling projects and house additions require a special permit from your city or county. Some people think they can do the work without getting a remodeling permit first, but it's not advisable.
Here are 5 facts about building permits that many homeowners tend to overlook:
#1 – A Permit Is Required Whenever Structural Changes Are Made
Any time you're doing major work on or around your home, your county records office needs to know. That's the office that maintains details about the construction of your home.
This includes the following types of home projects:
structural changes
ventilation
plumbing
electrical
windows
fences
additions & remodels more than 200 square feet
#2 – Not Every Little Home Improvement Requires A Permit
It may seem like you need a building permit before you can do anything to your home, but that's not necessarily true.
There are plenty of small fixer upper projects that you can handle on your own without taking a trip down to the county records office.
For example:
You don't need a renovation permit to paint your interior walls or exterior siding.
You can also replace items (such as a sink, countertop, or door) yourself.
You can complete minor electrical work (like replacing an outlet) without a permit.
#3 – Getting A Building Permit Is Cheaper Than Paying Fines
What penalties could you face if you don't get a permit for your remodel? Who's going to know?
If you ever sell your home, it will quickly become evident if your current structure doesn't match what is on record with the county or city.
Bottom line… if the municipality finds out about the unapproved remodeling or addition, you may get hit with a heavy fine.
In many areas, you may also be required to undo the work that was done — leaving you out all the money you initially put into the project in the first place.
And if you didn't ensure that the work was done up to code (which could pose a safety hazard for anyone inhabiting the building), then there are other penalties that may arise.
The cost of a building permit can range from under $100 to over $1,000. That's a small price to pay to prevent fines and having to redo all of your hard work.
#4 – Request Building Permit Copies From Your Contractor
If you hire a professional to handle your home remodel or addition, they will probably take care of getting the necessary permits for you.
Be sure to ask your contractor for copies of any permits that were required for the job.
This is an easy way to ensure that your contractor is doing legitimate work. It also protects you if anyone from the county asks to see the permits for your project.
#5 –  It Doesn't Hurt To Get A Permit Just In Case
Most homeowners will hesitate when deciding whether or not to get a permit for home remodeling.
If you're not sure that your remodeling project requires one, just hop online and look up the information for your city or county.
Better yet, call them or visit the office in person to get a permit just in case.
It never hurts to have one, and it will put your mind at ease.
How Do I Get a Building Permit? - Home Improvement Facts and Tips
When in doubt, it's better to be safe than sorry — you should get a building permit.
More Resources About Building Permits
In addition to the links I've included above, here are some additional resources to help you decide if you need a home remodeling permit or not: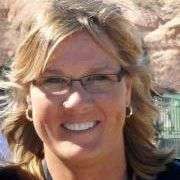 My husband and I have been through the home building process… from scratch… more than once! (And we still have a few pieces of property that we might build on in the future.) So we definitely have some helpful tips to share when it comes to designing your dream home and building a house from the ground up. We've also learned that the 'fun' doesn't end once the house is built. Our clever home maintenance hacks will save you time and money each year that you live in the home. And… since everyone's house eventually needs a little remodeling (as has ours), we've got some ridiculously helpful home renovation tips as well! Whenever I'm not DIYing something around the house or adding to my Dream Home Wish List, you can find me at the corner of Good News & Fun Times as publisher of The Fun Times Guide (32 fun & helpful websites).