This post may contain affiliate links. If you buy thru these links, we may earn a commission at no additional cost to you.
---
Selecting the flooring in your home is a big design decision.
Should you go with a certain material because it matches your aesthetic? Or should you consider something low-maintenance or budget-friendly?
Even still, there are things to consider outside of the style and price tag of the material — like how it's installed and cleaned, or how sustainable or eco-friendly it is.
As an interior designer who pays attention to all of the above, one of my favorite materials in the design world is a great cork floor.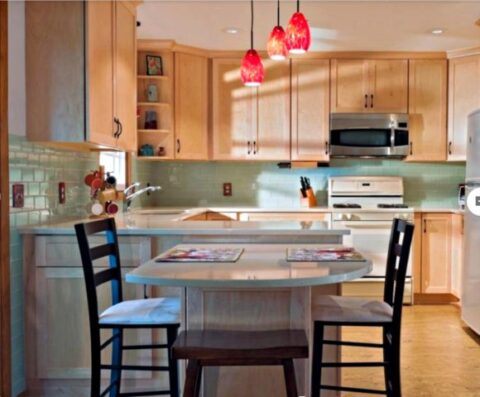 I love to use cork in certain spaces — because it:
Is warm and soft underfoot
Resists denting
Has insulating qualities — so it's ideal for home offices and multipurpose type rooms.
One of my favorite client projects that used cork was a basement that was renovated into a wine cellar. The cork flooring kept the space a comfortable temperature, insulted the sound, and created an inviting environment for our clients. Additionally, the material truly gave nod to all the wine bottles being stored in the beautiful new space!
Cork Flooring Is Durable
Cork flooring has many advantages over other popular materials — including hardwood, tile, and concrete.
For instance, have you ever noticed how easy it is to wedge the cork out of a bottle of wine? Cork has a natural buoyancy and springiness that is perfect for high-traffic areas.
I've found that its resiliency is ideal for rooms that you'll be standing in a lot (like the kitchen) — meaning added comfort underfoot.
Cork is also extremely flexible and can be manipulated around awkward corners and counters.
If you have neighbors below you (or just want to keep the noise down), cork is also perfect for muffling unwanted audio. Its shock absorbency is ideal for hallways and spaces in your home that have a lot of echo.
Homes in cooler climates benefit yet another way from cork flooring: It holds heat incredibly well, making it cozy to walk on — especially in the cold, winter months.
Cork Flooring Is Eco-Friendly
Cork is a natural material derived from Europe and Northern Africa. Presently, Portugal is the world's largest supplier of cork — including much of the floor material that is shipped to the United States.
Cork is a long-term renewable resource. Once cork is harvested from the plant, new cork is regenerated.
Installing cork flooring also means you're taking part in a conscious effort to sustain renewable resources and create a more eco-friendly home environment.
Because it's natural through and through, cork also has the power to fight off mold, mildew, and dust that can settle into other types of materials.
TIP: Since cork is renewable, I recommend choosing a cork flooring manufacturer who doesn't use formaldehyde adhesives and who does use no-VOC finishes.
Before You Install Cork Flooring…
Before you jump on the cork flooring train, I recommend you make sure that you know all about the specific space you'll be installing it in.
For example, while cork flooring is springy, a heavy kitchen table or solid metal bar stool may easily damage it.
Cork needs to be swept or vacuumed often — because dirt will hang out on the surface instead of settling into cracks or crevices.
Cork flooring also needs to be sealed fairly often to keep it in tip-top shape.
Like other natural materials, cork's color will fade over time and develop a tonal variation throughout. While this is one of cork's most-loved features — because it shows off its natural texture and coloration — it can be a deterrent for homeowners who want something that has a consistent, long-lasting style.
If you're still interested in installing cork flooring, know that it's a very easy material to implement in most rooms — like kitchens, hallways, and dining spaces.
However, stay away from damp areas (like the bathroom or laundry space) — because cork tends to warp in these types of spaces.
In terms of architectural style and home decor:
Cork flooring is perfect for mid-century modern homes with warmer colors and nods to '70s-era style.
It also works great in contemporary spaces that have minimal color and lots of natural textures throughout.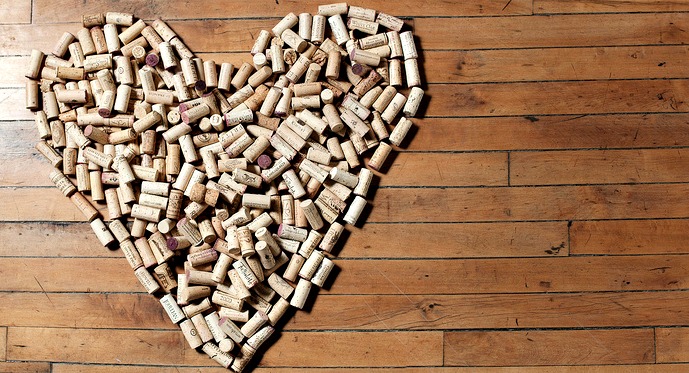 Kerrie Kelly is an interior designer who loves to experiment with different flooring materials. As a writer for The Home Depot, she provides tips on different finishes and patterns that will flow with the aesthetic of your space.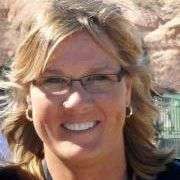 My husband and I have been through the home building process… from scratch… more than once! (And we still have a few pieces of property that we might build on in the future.) So we definitely have some helpful tips to share when it comes to designing your dream home and building a house from the ground up. We've also learned that the 'fun' doesn't end once the house is built. Our clever home maintenance hacks will save you time and money each year that you live in the home. And… since everyone's house eventually needs a little remodeling (as has ours), we've got some ridiculously helpful home renovation tips as well! Whenever I'm not DIYing something around the house or adding to my Dream Home Wish List, you can find me at the corner of Good News & Fun Times as publisher of The Fun Times Guide (32 fun & helpful websites).