HGTV's Curb Appeal recently aired an episode featuring the renovation of a city bungalow to bring it back to its Craftsman roots.
Many Craftsman-style features were either added or changed altogether to enhance the home's curb appeal.
One of the final touches that, as the owners put it, "..added bling that the house needed" was a copper rain chain downspout.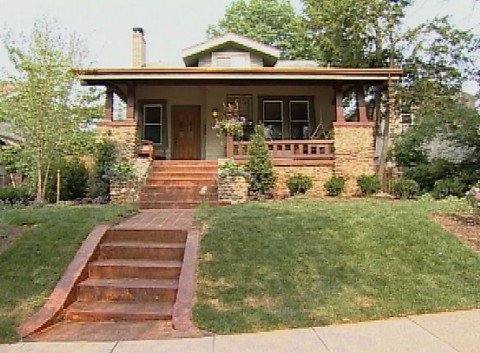 Gutter Supply was the contributing vendor for the copper gutters and downspouts for this project.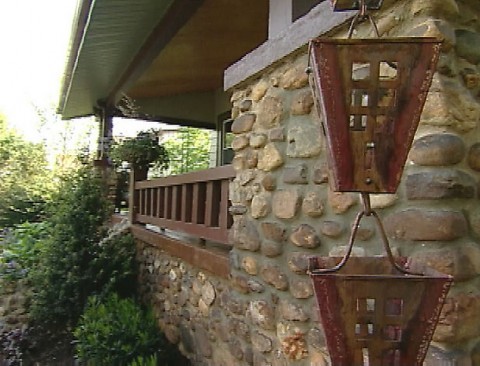 It seems that rain chains — or rain cups — are beginning to enter mainstream retailing for homeowners.
That's great because I happen to think that they are an easy way to add a distinctively unique feature to a house, as well as become an instant conversation piece.
Look for them in home and garden centers in your area and the on the web, if you're interested in adding charm to your home.
You can also look for a local gutter company that specializes in copper gutters and downspouts.
I recently posted an article about rain chains, also known as kusari-doi in Japan, as part of my English cottage series of posts. Check it out!
Writing a home building blog that chronicles new homes during different phases of construction from a consumers' point-of-view is rather unique and loads of fun. Basically, my tips are a collection of checklists for what I think should (and should not) go into building a quality home. So let's have fun seeing what's new in the housing market these days!
...