This post may contain affiliate links. If you buy thru these links, we may earn a commission at no additional cost to you.
---
Are you trying to think of ways to add a little pizazz to your entryway by installing a new doorbell button?
Even if you're not thinking about doorbell buttons, you might think about swapping your old, boring push button for one of these far more interesting decorative ones.
Whether you are looking for something modern, cool, rustic, or just off-the-wall, you've got to check out these awesome choices of doorbell buttons — because you want your visitors notice (and admire) your excellent doorbell button, right?
While doorbell buttons are obviously not on the top of most homeowners' to-do list (they're more like way towards the bottom of the list), a decorative doorbell button should be one of the final touches for your home decor.
photo via Door Knockers and Bells
It's one of those fun things to do that should be an easy decision. Don't confuse easy decision making with a short time period in which to find what you're looking for. If you're like me, you search and then search some more and then FINALLY, you see it and you've got to have it. It's a passion kind of thing.
The cool thing about it is that whatever style of doorbell button you go with, it will set the tone when company comes to your door. Think about it. When was the last time you visited a friend or relative and made note of the extraordinary doorbell button?
That's what I'm talking about. First impressions are lasting impressions.
Let's start with a great collection of doorbell buttons that come in a variety of finishes.
Doorbell Covers With Personality
A painted turtle doorbell cover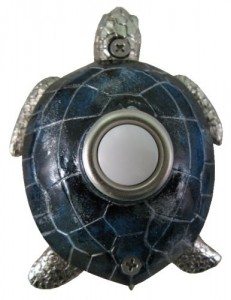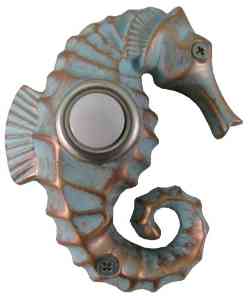 Classic weathered antique looking doorbell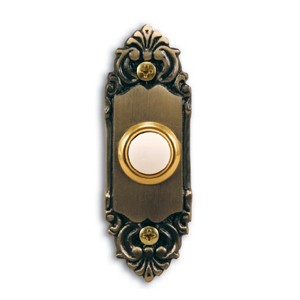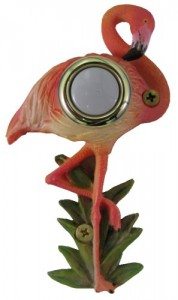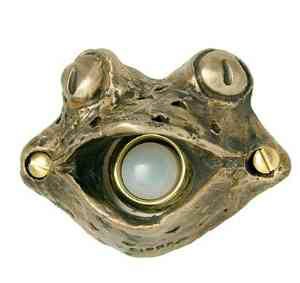 Spore square doorbell button cover
Craftsman shield doorbell button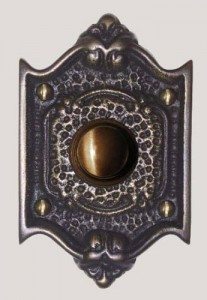 Pull-Chain Doorbells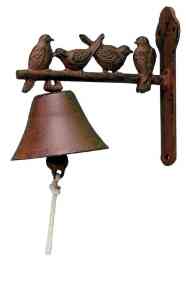 Antique shopkeeper style brass doorbell

Find Other Doorbell Buttons
A few websites that offer some great doorbell buttons include:
They have them divided out by styles, finishes, and themes — which is helpful:
Animals and Insects
Antique Designs
Arts & Crafts
Bronze Plated
Cast Bronze
Cast Metal
Circle Designs
Crests & Ornaments
Dog Breeds
Fleur De Lis
Gothic
Handcast Bronze
Handcrafted Copper
Hearing Impaired
Made in USA
Military Insignia
Modern Designs
Multi-Buttons
Name Plate Buttons
Painted Buttons
Patriotic
Plants and Flowers
Rustic
Seaside Designs
Solid Brass
Solid Bronze
Solid Lead-Free Pewter
Sports Buttons
Stainless Steel
Stone
Texas & Southwest
Tile & White Oak Wood
Verdigris
Wireless Buttons
Zinc
Replacing a doorbell cover is an easy DIY project that will add a little personality to your home's entrance, and set your house apart from the rest. Give it a try!
I started as a home-stalker… visiting brand new homes under construction in the neighborhoods near my house. That inspired me to write about home building and home renovation projects — chronicling homes during different phases of construction from a consumer's point-of-view. Basically, the tips you'll find in my articles are a collection of checklists for what I think should (and should not) go into building or remodeling a quality home.