Houses with open floor plans are some of my favorites. I love the sight lines that it creates and the "elbow room". One feature that many homes do not have, including some homes with open floor plans, is an open staircase design.

I enjoy seeing the variations of craftsmanship involved that showcase beautiful newel posts, handrails and balusters. Show me lots of iron and you've got a fan!
Open staircase designs invite you to visit the terrace and/or upper level. These days finished basements are a major part of the living space with a man-cave, media room and/or a fitness room in many homes. It's not just a deep, dark cave to store a bunch of stuff anymore.
It can be more like your own personal retreat. But that's another post for another day.

The staircases I'm showing here are slight variations of a true open staircase design, some of which "float", but they aren't hidden behind a closed door either. I think stairwell is the word I'm looking for when I speak of enclosed staircases.

What I mean by all of that is in a typical home the staircase leading to the basement is more often than not, behind a closed door. So you never really know if a bathroom, a closet, a bedroom or the basement staircase lies behind the door.

That's why open staircase designs are so appealing. Staircases that lead to the upper level while facing the front entryway seem to crowd the foyer. Having them more towards the center of the house is a much better design.
Are you ready to a see a gallery of different styles of open staircase photos now?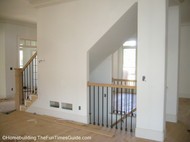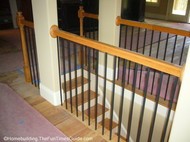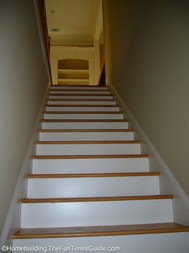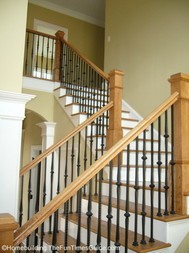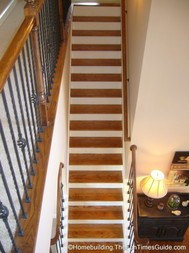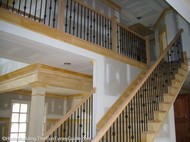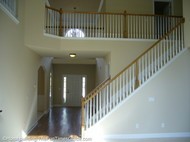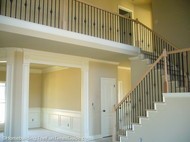 All photos: ©Homebuilding.TheFunTimesGuide.com
Related:
Very unusual, yet very creative, staircase designs.
A collection of some of the most unusual stairs you will ever see.